In 2010, Mark Marku was convicted and sentenced to 18 years imprisonment in Crete along with his younger brother, Andreas, and three other men, for a series of armed robberies and car thefts although he has always maintained his innocence.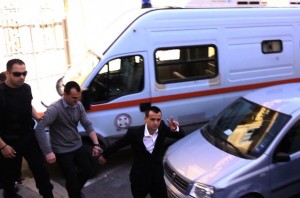 For several years, the Irish Innocence Project at Griffith College has been assisting Mark's defence team and his wife, Julie, in reviewing his case, investigating leads, gathering evidence, and obtaining expert testimony from renowned DNA expert, Dr Greg Hampikian, and an eye-witness identification expert.
Here is where you can help us!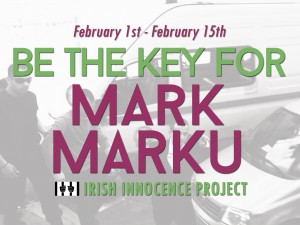 The Project is hoping to send a delegation of students and staff from the Irish Innocence Project who have worked on Mark's case to Greece for the appeal to provide support for Mark, as well as his family. Many of you may remember Mark's wife Julie's heartbreaking contribution at our Conference last summer, when she spoke on how difficult this time has been on both if them.
Our crowd funding campaign is hoping to raise €1,000 to underwrite the costs of the trip and support the operational costs of the Irish Innocence Project at Griffith College. Even a small donation can make a great impact to help with our work. The campaign is running from February 1st until February 15th, we just have two weeks to achieve our goal so we hope you will consider pressing the donate button!
Mark Marku deserves justice.
You can be the key to set an innocent free.