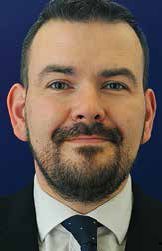 Dr Edward Mathews, BL is Chairperson of the Board of the Project, and is also the Director. In this role he is responsible for the day to day operations of the Project, our external relations, and oversees the strategic direction of the Project in conjunction with the Board. Edward has worked with the Project since its inception, first as a case worker, then as a supervising lawyer and Board member, and now continues his supervisory work as well as his work as Director of the Project. Edward holds a first class honours LLB in Irish law, a first class honours LLM, a Doctorate of Philosophy in Law, and a Barrister at Law Degree. His doctoral research focused on criminal law and public health, researching the criminalisation of contagion. He is also a Registered Nurse and holds a post graduate qualification in Teaching and Learning. Edward has tutored in Law Faculty of Trinity College Dublin, and lectures in Griffith College Dublin in Constitutional Law and the Law of Evidence. Edward's practice area is broadly in the area of Public Law, and in particular the regulation of professionals, he also practices in the area of employment law, and also works as the Director of Regulation and Social Policy with the Irish Nurses and Midwives Organisation. He is a member of the Employment Law Association of Ireland, and the Irish Jurisprudence Society.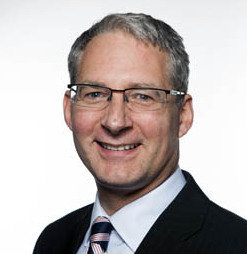 Ronan Fenelon MBA, FCCA has over two decades experience at managerial level in third-level education. His experience covers both academic management as well as managing commercial elements in the College such as marketing and finance. He joined the Colleges Management Board in 1999 and was appointed as a Director of Bellerophon Limited in 2001. He qualified as an Accountant in 1992, worked in practice for two years and then began lecturing full-time in Griffith College. Since 1994 to now he has worked in many departments and strategic initiatives in Griffith College. He completed an MBA in 2005. He currently is Director with responsibility for National Recruitment & Marketing and also overseeing the national and international roll out of the E-learning Strategy for the College. Ronan sits on the Board of the Griffith College Innocence Project as well as on the Board of Mount Anville School.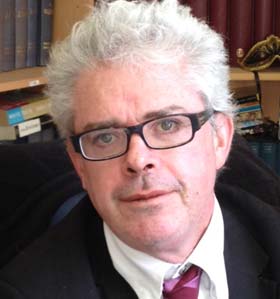 David Langwallner was the founder and director of the Irish Innocence Project, at Griffith College which was launched in 2009 and was recognised by the Innocence Network in 2010. He remains a Board member and holds the title of Director Emeritus in recognition of his extraordinary contribution to our work. He is a constitutional and public law barrister who has also litigated several criminal defence cases. He is a practising Irish Barrister and a member of Field Court Chambers in Grays Inns, London. He is a graduate of Trinity College Dublin, Harvard Law School and the London School of Economics. His academic papers have been published widely and he is a frequent commentator on television and radio about miscarriages of justice.