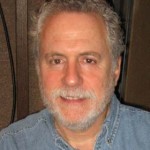 Peter Neufeld
Peter Neufeld
Peter Neufeld  co-founded and co-directs The Innocence  Project at the Benjamin N. Cardozo  School of Law. The Project currently represents hundreds of inmates seeking post-conviction  release through DNA testing. In its ten years of  existence, The Innocence Project has been  responsible in whole or in part  for exonerating most of the one-  hundred and seventy five men to  be cleared through post-conviction  DNA testing. In the last two years, the Project has assumed a  leadership role in the emerging civil rights movement to identify and address the systemic causes  of wrongful conviction.
Peter has litigated and lectured extensively in both the "hard" and behavioral forensic sciences.  His articles on these subjects appear  in legal and scientific journals. His trials frequently redefine  and expand the parameters of permissible defenses  involving forensic psychiatry and laboratory  science.
Most of his work is probono and of public interest. His  cases often result in enhancing  public awareness of systemic problems, improving  criminal justice, and legislative reform.  A 1972 graduate of the University of Wisconsin  , Peter Neufeld received  his law degree in 1975  from New York University School of Law.
Sessions
June 26, 2015
Griffith College Auditorium
11:00