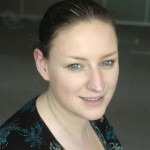 Dearbhail McDonald
Dearbhail McDonald
Dearbhail McDonald is both a journalist and lawyer who is the legal editor of the Irish Independent, the most well-read newspaper in Ireland. A former news correspondent with The Sunday Times, Dearbhail has won a series of awards for her legal affairs coverage.
Dearbhail is also a former Young Irish Medical Journalist of the Year. She is a member of the Law Council of the National University of Ireland, Maynooth, and holds an LL.B (Law) from Trinity College Dublin as well as a Masters Degree in Journalism from Dublin City University.
Dearbhail is a board member of Media Forum, a non-profit organisation working to advance the cause of Media Literacy Education in Ireland. She is also a national judge for the European Young Journalist of the Year and the European Commission's For "Diversity Against Discrimination" awards.
Sessions
June 26, 2015
Griffith College Auditorium
13:40